Preschool to have Faith in
At Little Steps of Faith Preschool, we serve God through striving to create a community where all children have access to a quality education and develop the social, emotional, academic, and faith skills needed to thrive in school and life.
At Little Steps of Faith we know that choosing a childcare provider or preschool is not always an easy decision. Some parents wonder what they should look for in a preschool. Our curriculum provides a balanced program that will promote the academic, social, and spiritual development of each child. But most importantly we want to empower a students first teacher (their parent) and create a partnership that gives your child a wonderful educational experience that prepares them for kindergarten.
​
​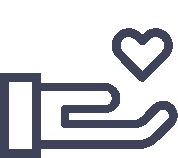 "Whoever is generous to the poor lends to the lord, and he will repay him for his deed."